What We Stand For
Our Manifesto
Enko Education acts for the largest population of young people in the world: their power, their intelligence, and their future.
We want to empower the African continent and its young people, enabling them to access the best universities in the world. In taking up this challenge, we share ambitions, dreams, laughter, and knowledge.
We want our students to blossom.
Right now, in their studies.
And tomorrow, in their future lives.
We offer them an inclusive education, of outstanding quality, so that they can access the world's elite universities and extraordinary careers. We give them confidence and the tools to take their future in their own hands, to make a significant and lasting impact to the future of our world.
The foundations for these futures are being laid today.
Enko Education is African. Our ambition is embodied by our teams in all our schools across the continent. We are committed to respecting and celebrating the diversity of our large network of African International Schools.
And we will take things further. We want more and more young people to have access to a diverse, high-quality education.
We are pioneers – we want to discover, unlock everybody's potential and empower our talented youth.
We are lifelong learners and we firmly believe in continuous improvement.
Our African heritage is powerful, and the paths we create are endless.
Who We Are
Our mission: increase access to the world's leading universities through high-quality international education
African students are increasingly eager to study in the best universities in the world :
Harvard, MIT, Oxford, Sciences Po, the University of Cape Town.
However, enrolling in those universities is an arduous challenge. Admission processes are hard to decode.
National diplomas from Sub-Saharan African countries are not always understood or recognized by such
universities, and learners do not always receive the adequate preparation for enrolling in such universities.

We designed Enko Education Schools to offer students an outstanding preparation to access top
universities around three pillars: high-quality international programmes leading to the presitgious
International Baccalaureate Programme; an outstanding learning experience; and a University Admissions
and Career Counselling Programme to assist our learners in their university application process.  
All our schools, whether in Côte d'Ivoire,
Cameroon, South Africa, Senegal, Mali, Burkina Faso or Mozambique share a common goal:
to provide our students with a launchpad to
the world's best universities.

Mozambique
Enko Sekeleka International School
Vilankulo
Enko Nyamunda International School
Maputo
Enko Benga International School
Tete

Cameroon
Enko Bonanjo International School
Douala
Enko La Gaiete International School
Yaounde

Cote d'Ivoire
Enko John Wesley International School
Abidjan
Enko Riviera International School
Adidjan

South Africa
Amazing Grace Private School
Johannesburg

Senegal
Enko Dakar International School
Dakar
Enko Waca International School
Dakar

Mali
Enko Bamako International School
Bamako

Burkina Faso
Enko Ouaga International School
Ouaga

Coming Soon
September 1, 2012

Eric Pignot and Cyrille Nkontchou meet in the US, where they are doing their MBA respectively in Harvard and MIT Sloan School of Management.
Board of Administrators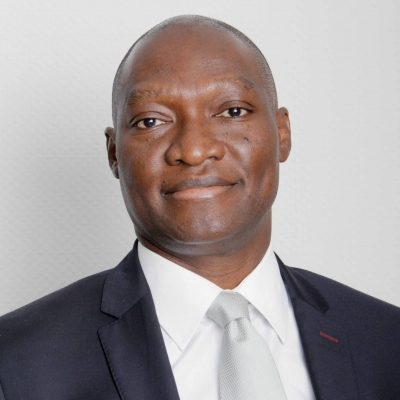 Cyrille Nkontchou
Founder and Chairman
Cyrille holds the position of Executive Chairman. Before EE, Cyrille founded two companies: LiquidAfrica Holdings Limited, a pan-African investment bank specialized in capital raising and trading on all African markets, and Enko Capital, a private equity fund. Cyrille was nominated in 2006 as Young Global Leader by the World Economic Forum. Cyrille is Cameroonian, holds a BA in Economics from Institut d'Etudes Politiques de Paris and an MBA from Harvard Business School.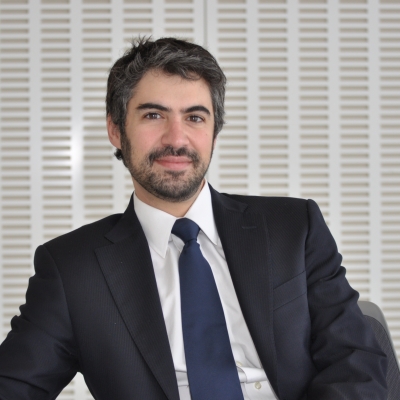 Eric Pignot
Co-Founder and Chief Executive Officer
Eric holds the position of Chief Operating Officer. Before EE, Eric worked at BearingPoint, a management consulting firm. As an Engagement Manager, he helped his customers to improve their performance and scale. Eric is French, holds an MBA degree from the MIT Sloan School of Management, where he focused his MBA experience on understanding how digital technologies will transform education in Sub-Saharan Africa.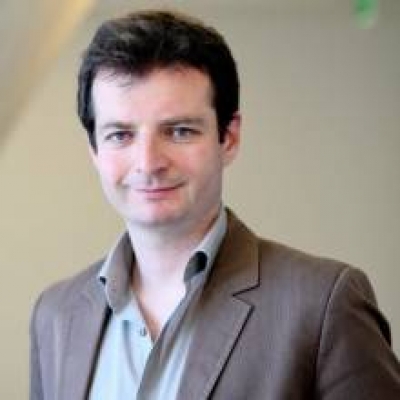 Jeremy Hajdenberg
Jeremy Hajdenberg is the Deputy Director General of I&P. Specialized in microfinance, he has been helping african entrepeneurs in their management and development strategy for years. Two professional experiences doing micro-credit in associations, one in France and one in the Philippines, made him decide to pursue in this field, halfway between finance and development aid. He therefore joined I&P, an ethical impact investing group. As the Deputy Director of Investments at I&P, he is in charge of identifying, analysing and supporting investment projects in Africa.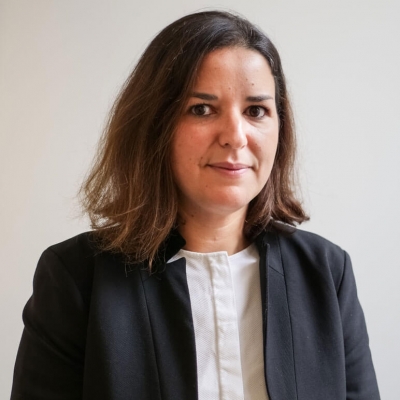 Fadila Hamdane
Fadila Hamdane has joined the AFD Group in 2007. She was first a Project Manager in the Finance and Risks department, before joining the Group Risks department as a Credit analyst. She then joined Proparco as Chargée d'Affaires in the Manufacture and Agro-Industry sector (MAS). Fadila is a graduate from the Ecole supérieure de commercie in Paris (ESCP – EAP).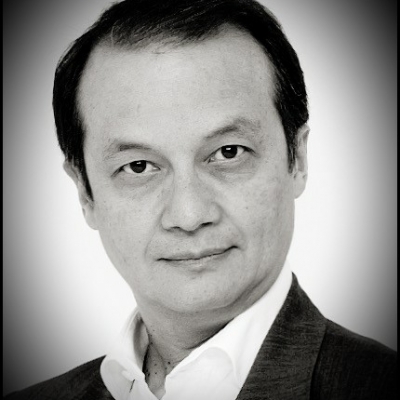 Laurent Tran Van Lieu
Laurent is a Co-Founder of Antescofo, an AI-startup dedicated to music. Prior to this, Laurent founded Studialis, a build-up project in the higher education sector, which he brought to a group of 25 colleges and over 20,000 students. He started his career as a corporate finance professional within Citigroup and, later Axa, where he also launched as an "intrapreneur" Direct Assurance, now a French insurance leader. Laurent is French and is a graduate from HEC Business School in Paris.
Meet Our Team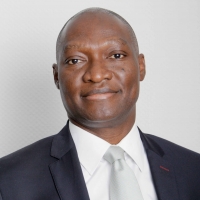 Cyrille Nkontchou
Camerounian

Founder and Chairman

Education: Science Pro & Harvard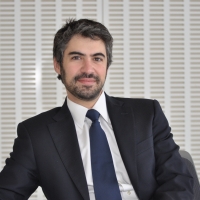 Eric Pignot
French

Co-Founder and Chief Executive Officer

Education: HEC & MIT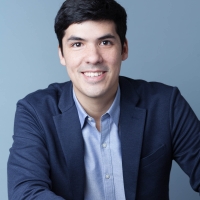 Xavier Lamarre
French & Vietnamese

Head of Operations

Education: GEM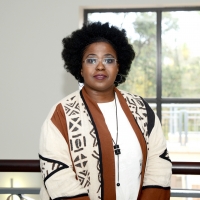 Nomvuyo Mzamane
South African

Director of Learning & Teaching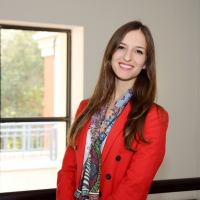 Fanny Moral
French

Lead of Student Recruitment & Communications

Education: Science Pro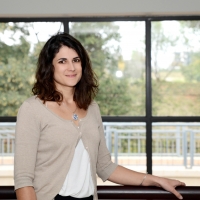 Caroline Joyeux
French

Group Finance Manager

Education: EDHEC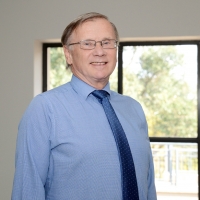 Keith Allen
British

Lead of the Enko Model project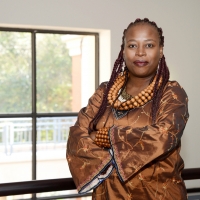 Estelle Hughes
Cameroonian

Head of Talent Development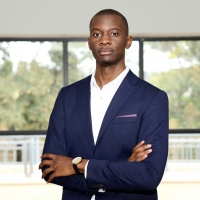 Nathan Ilunga
Congolese

Business Development and Operation Officer

Education: University of Johannesburg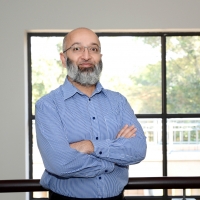 Aadil Bhyat
South African

Accountant

Education: ACCA Part 1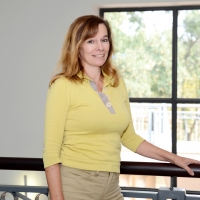 Kathrin Cabos
German

IT & IS Manager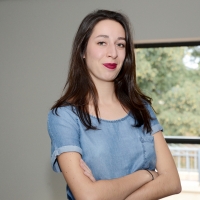 Charlotte Burrier
Française

School Launcher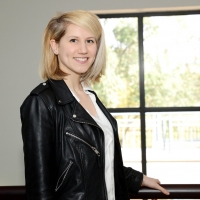 Lucie Peniguel
French

Financial Controller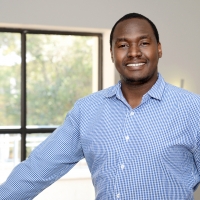 Musa Hlabangana
Zimbabwean

Accounting intern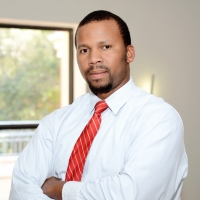 Ayanda Booi
South African

Recruitment Associate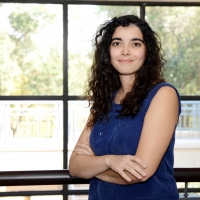 Jenna Aït-Ouakli
French

Marketing Intern

Education: ESSEC