Welcome Message
Welcome message from the head of the school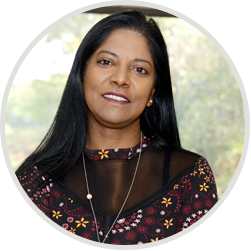 Dear Parents, Guardians and Prospective,
Parents I am delighted to welcome you to the website of Amazing Grace Private School. AGPS is a South African School in the heart of Randburg and a taxi ride away from at least eight surrounding suburbs. We are part of the ever-expanding Enko Education Group; an African wide network of schools designed to offer affordable, effective education which will unlock student potential, create leaders and act as a launchpad for the best universities in the world.
AGPS offers the CAPS curriculum (Curriculum Assessment Policy Statements). CAPS is the South African National policy set out by the Department of Education that states what should be included in the curricula of schools from grades R to Grade 12 and is compliant with the entrance requirements for all South African universities.
At AGPS, we go beyond the curriculum. We have learners from all over Africa which makes diversity part of our DNA. We offer every learner the chance to be multilingual. Our current offering includes English, isiZulu, Sesotho and French. English and French are compulsory in the Foundation phase. Because of our very manageable numbers, we are able to nurture each student and provide all of them with a safe, clean and welcoming environment in which they can learn, grow, make friends and aspire to great heights.
Come in and see us. Our Welcome and Admissions Officer is waiting…
Radha Pillay
Head of School
Amazing Grace Private School
Faculty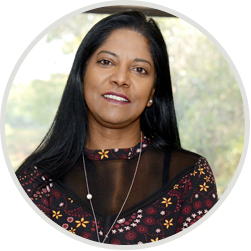 Radha Pillay – Head of School
2010, Mrs. Pillay joined the JD Group to set up an accredited learning academy offering accredited national qualifications. She was also the instructional leader for the facilitators of the academy. She is a qualified assessor, moderator and skills development facilitator as well as an accredited life coach. In addition to her skills and knowledge of the South African curriculum, Mrs. Pillay has experience teaching the Cambridge International Examinations curriculum across several subjects, and teaching language, literature and theory of knowledge for the International Baccalaureate Diploma Programme (IBDP) where she is also an examiner for language and literature. These curricular are the main offerings of Enko Education at its international schools across the African continent. Mrs. Pillay is passionate about offering quality education at affordable prices.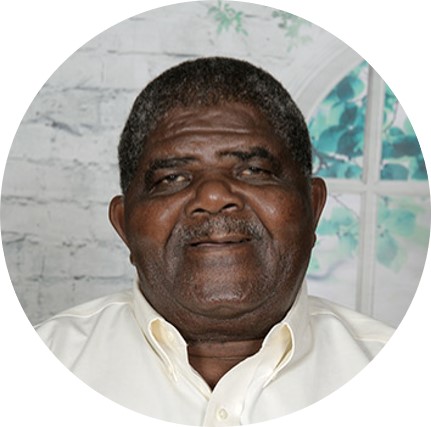 Ezekiel Mutangwa – Deputy Head of School
Ezekiel has years of leadership and management experience. He has chaired and led organisations such as United School Sports of S.A, South African schools Athlestics and served as a Board Director of Athletics S.A. He started as a PL1 teacher specialising in English and General Science. 28 years experience in education, he has been an Head Of School in both public and private schools.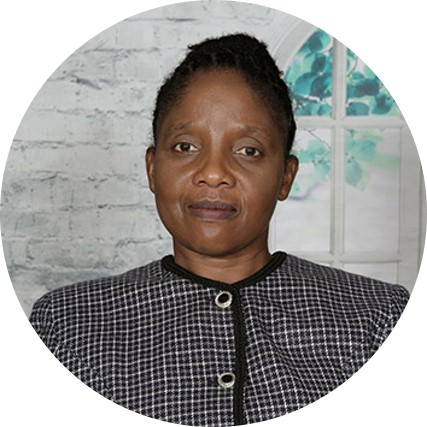 Esther Sibanda – Foundation Phase HOD
Esther is a primary school teacher, she has taught Grades 1 to 7. She holds a Diploma in Education. Since leaving high school, she has accumulated over 20 years experience in education, she says the only profession she knows is education and enjoys spending most of her time with children as this is where my heart is.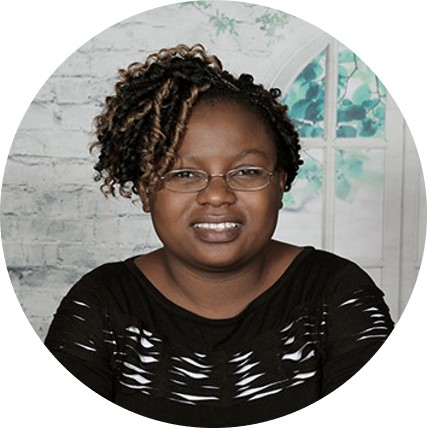 Prudence Mpofu – Intermediate Phase HOD
Prudence has predominantly worked in private school with both primary and high students. She holds a Bcom degree in Human Resource Management from UNISA, a Certificate in professional English. She began teaching in 2013, teaching IsiZulu to Grade 7-12 learners. In 2015, she was entrusted with the responsibility to be the HOD for the Intermediate Phase (Grade 4-6). She still teaches English, IsiZulu and Life Skills in that phase.
Edah Nyawo Masakwa – Senior Phase HOD
Edah holds a bachelors degree in Education(Senior and FET phase). She is also passionate about sports and holds an Honours in Pscho Educational Support from Unisa. She is an experienced English and Life Orinetation teacher in her phase. She is learner centred and thriving to bring out the 21stc century skills: critical thinking, teamwork and creativity.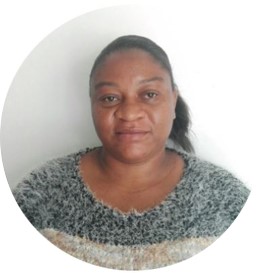 Tatenda Madanhi – FET Phase HOD
Tatenda has 10 years of experience in education, she has been teaching English and Life Orientation at Amazing Grace Private School since 2011. She prides herself in having achieved a 100% pass rate Life Orientation and nothing less than 80% English. She says she initially wanted to study law but now holds a Bachelor Of Arts degree majoring in English and Linguistics, her passion for English made her enthusiastic about teaching it.
Enko Education
A school of the Enko Education network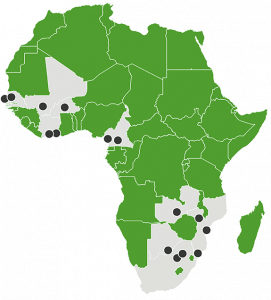 Enko Education is a fast-growing network of African international schools, increasing access to the world's best universities for learners across Africa.
Enko Education has developed an innovative model. Our programmes lead to globally recognized and sought after qualifications. We are able to offer those at a fraction of the cost charged by other international schools in Africa. Furthermore, Enko learners are supported in their higher education applications through our university guidance programme. It supports them in  selecting the right universities and then securing both admission and financing for their studies. We offer an outstanding learning experience striving to educate our learners with Africa at heart and the world in mind.
Enko Education's model is showing impressive results with learners joining top universities like Yale University (USA), Sciences Po (Fr), the University of Toronto (Canada) and many more.
With 15 schools across Africa, Enko Education aims to open 30 more schools in at least 20 African countries over the next five years. Several international financing institutions, including Proparco, I & P, Oiko Credit and LiquidAfrica, support Enko Education's ambition.

15 Schools

9 Countries

1300 Students