Welcome Message
Welcome message from the head of the school
Dear Parents, Guardians and Prospective,
Parents I am delighted to welcome you to the website of Amazing Grace Private School. AGPS is a South African School in the heart of Randburg and a taxi ride away from at least eight surrounding suburbs. We are part of the ever-expanding Enko Education Group; an African wide network of schools designed to offer affordable, effective education which will unlock student potential, create leaders and act as a launchpad for the best universities in the world.
AGPS offers the CAPS curriculum (Curriculum Assessment Policy Statements). CAPS is the South African National policy set out by the Department of Education that states what should be included in the curricula of schools from grades R to Grade 12 and is compliant with the entrance requirements for all South African universities.
At AGPS, we go beyond the curriculum. We have learners from all over Africa which makes diversity part of our DNA. We offer every learner the chance to be multilingual. Our current offering includes English, isiZulu, Sesotho and French. English and French are compulsory in the Foundation phase. Because of our very manageable numbers, we are able to nurture each student and provide all of them with a safe, clean and welcoming environment in which they can learn, grow, make friends and aspire to great heights.
Come in and see us. Our Welcome and Admissions Officer is waiting…
Ragini Govender
Head of School
Amazing Grace Private School
Faculty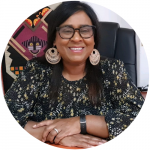 Ragini Govender – Head of School
ragini.govender@enkoeducation.com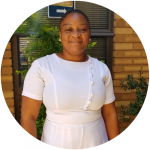 Tatenda  Madanhi –  Head of High School
tatenda.madanhi@amazingraceschool.co.za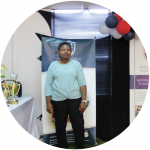 Prudence Mpofu –  Head of Primary School
Prudence.chihwayi@amazingraceschool.co.za
Sylvester Sibanda – Campus Manager
sylvester.sibanda@enkoeducation.com
Enko Education
A school of the Enko Education network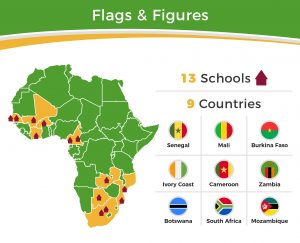 Enko Education is a fast-growing network of African international schools, increasing access to the world's best universities for learners across Africa.
Enko Education has developed an innovative model. Our programmes lead to globally recognized and sought after qualifications. We are able to offer those at a fraction of the cost charged by other international schools in Africa. Furthermore, Enko learners are supported in their higher education applications through our university guidance programme. It supports them in selecting the right universities and then securing both admission and financing for their studies. We offer an outstanding learning experience striving to educate our learners with Africa at heart and the world in mind.
Enko Education's model is showing impressive results with learners joining top universities like Yale University (USA), Sciences Po (Fr), the University of Toronto (Canada) and many more.
With 13 schools across Africa, Enko Education aims to open 30 more schools in at least 20 African countries over the next five years. Several international financing institutions, including Proparco, I & P, Oiko Credit and LiquidAfrica, support Enko Education's ambition.

13 Schools

9 Countries

3200 Students