Welcome message from the Head of School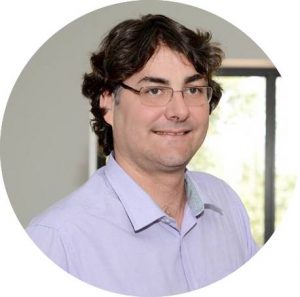 Welcome to Enko Benga International School  (EBIS).
Our growing school is located at the heart of Tete which provides it with a unique and quality educational experience. Every staff member is committed to inspiring our students to build a better world.
The school opened in January 2018 as a Primary school offering the International Baccalaureate Primary Programme. In 2019, EBIS is opening the Playgroup Programme for one and half year old students and a Secondary year school which will implement the Middle Years Programme (MYP).
Our school brings a diverse group of individuals together around a common vision, mission and set of values that are the foundation of the Enko Benga community.
Our Values; Learning, Community and Leadership define our community –
We learn who we are
We welcome and help each other
We are path makers
Learning. Our students are exposed to an environment that challenges them to think critically, to apply critical thinking skills both inside and outside of the classroom and to engage meaningfully with local and global matters.
Community: Enko Benga students are encouraged to create a safe, caring and sustainable environment that supports meaningful relationships within the school's community and deepens their understanding of different cultures and perspectives in the world around them.
Leadership: our students know that they play the most important part in their own education. Through ownership, accountability and integrity, our students become advocates for themselves and others.
What makes us truly unique are our partnerships with Wellington College and YALP (Young African Leadership Program). Our aim is to develop future leaders, provide access and opportunity to our students, develop a culture of leadership within the school and support the growing teaching body.
For us Success is defined by our ability to recruit amazing students from a plethora of  nationalities to study and give back to the community, having those students study at the worlds' best universities and to have them become leaders in their chosen profession. Success should not be confined to the classroom. We want to see Enko Benga grow into a regional hub for leadership and training. We want to be a part of a community that eagerly embraces inspiration, aspiration and quality education.
Please stop by and visit us so we can share our wonderful school with you!
Vincent Evanno, Head of Benga International School
The School
Enko Benga International School is an English language Primary School located on the banks of the Zambezi in Tete, Mozambique. The school offers high-quality international curriculum, with great facilities and relevant extra-curricular activities.

From 1 year old to Grade 10

Opened in January 2018

Maximum of 20 students per class