Welcome message from the Head of School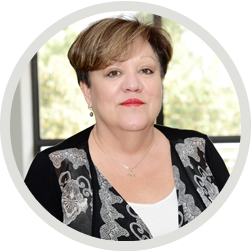 Welcome to Enko Bonanjo International School (EBIS) Website.
Our website provides an opportunity to find up to date information about our school, the programmes on offer and achievements of the school community. Our school is an exciting place and I am pleased to work with such a dedicated group of parents, students and teachers.
As our Vision Statement suggests, we wish to prepare all learners to embrace the future with confidence. We will achieve this through relevant, engaging and high quality inclusive education that prepares them for citizenship in a democratic, social, just, and sustainable society.
To that end, we aim for academic excellence in all we do. The school follows Cambridge Lower Secondary in the middle school, Cambridge IGCSE at the beginning of secondary and the prestigious International Baccalaureate Diploma Programme (IBDP) in the student's last two years of programming. Our students write international assessments at the end of each programme: Cambridge Secondary One; Cambridge IGCSE and IB DP.
The curriculum is augmented by engaging students in multiple co-curricular activities such as Service Learning in the Middle School and Creativity, Activity and Service (CAS) in the secondary school. These project-based experiences connect students to the curriculum they are following. Students also have an opportunity to partake in school facilitated international trips throughout the duration of their student life at EBIS. This helps to bring about international mindedness, in addition to the extension of classroom learning skills such as leadership and entrepreneurship. We host annual Science Fairs and Art Exhibitions that help to build confidence in learners' critical and creative thinking processes. Our aim is to provide access to the vast array of opportunities to help fulfill the mission of experiencing success at school, university and life beyond. Thus, we look forward to adding more value-add programming in the future.
I thank you, in advance, for supporting your child's success at school in the classroom. Together we are better! Do not hesitate to contact me at school with your comments and/or suggestions.
Yours in education,
Phyllis Hildebrandt
Head of School
Enko Bonanjo International School
The School
Welcome to Enko Bonanjo International School.
Our school opened in September 2016 in Douala, in the district of Bonanjo.We aim, through English-medium secondary schooling in a multi-cultural setting, to democratise affordable, high-quality education in sub-Saharan Africa and provide our ambitious young students in Cameroon with a launchpad to the world's best universities.
To this end, we have in place a highly qualified and dedicated workforce, trained to deliver up-to-date, international curricula aimed at producing well-balanced global citizens who will make positive contributions to their communities in an ever-changing world.

Opened in 2016

International Baccalaureate
World School since 2017

From Form 1 to Upper 6th

Professional Development Programme
For our teachers