Welcome Message from the Country Head of Schools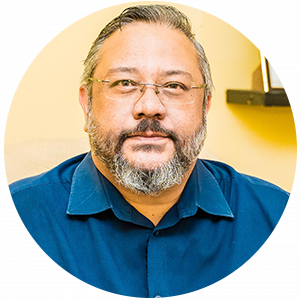 Welcome to Enko Bonanjo Campus; the first and only IB World School in the Littoral Region; a member of Enko Education; the network of African International Schools with a strong reputation for academic achievements and growth. With over 500 teachers and operating in 9 African countries; we offer our learners affordable international education content that adequately prepares them for acceptance by the world's top universities and employers. Enko Bonanjo Campus attends to the educational needs of students from age 11 to 19.
Since the launch of the first school in 2014, Enko Education has made significant impacts in Cameroon and Africa through the offer of K-12 education. Today, our graduates' whereabouts include, but not limited to, Yale, Rochester, Coventry, Edinburgh, Manchester, Science Po, UBC, École Polytechnique, ESSEC, Jacobs, ALU, Toronto, KAIST, Zavier, Chicago, Maryland, Seattle, and so on.
At our Bonanjo Campus, we offer the educational contents of the two most respected providers of international education: the Cambridge Assessment of International Education and the International Baccalaureate. The Cambridge Lower Secondary (Checkpoint) and the Cambridge Upper Secondary (IGCSE) programs fully prepare students for the challenging curriculum and rigorous assessments of the International Baccalaureate Diploma Programme. A combination of these two curriculums helps to prepare our students for the complex educational and professional challenges of the 21st Century. The curriculums are so rich in depth and breadth of knowledge that our graduates are well-rounded individuals. The philosophy of holistic education and the approaches to teaching and learning required by both curriculums match the mission statement of Enko Education.
Our school communities understand that the learning outcomes of our students are hinged on the presence of highly competent and qualified teachers in the classrooms. At Enko Bonanjo Campus, more than 50% of our teachers have a master's degree and each receives a minimum of 100 hours of continuous professional development every year. Our teachers are so conscientious and welcoming for every student.
We look forward to welcoming you and receiving your inquiries. Enko Bonanjo Campus carries the same high academic and moral standard Enko Education schools are known for.
Vincent Thierry Adam
Country Head of Schools, Enko Education, Cameroon.
The School
Welcome to Enko Bonanjo International School.
Our school opened in September 2016 in Douala, in the district of Bonanjo.We aim, through English-medium secondary schooling in a multi-cultural setting, to democratise affordable, high-quality education in sub-Saharan Africa and provide our ambitious young students in Cameroon with a launchpad to the world's best universities.
To this end, we have in place a highly qualified and dedicated workforce, trained to deliver up-to-date, international curricula aimed at producing well-balanced global citizens who will make positive contributions to their communities in an ever-changing world.

Opened in 2016

International Baccalaureate
World School since 2017

From Form 1 to Upper 6th

Professional Development Programme
For our teachers