Enko Education is a fast-growing network of African International Schools, aimed at increasing African students' access to the world's leading universities.
Welcome message from the Head of School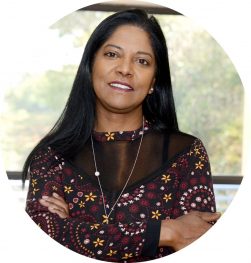 Dear Enko Sandton present and future parents,
On behalf of the Enko Education Directors and on behalf of Enko Sandton Admin Team, Teachers and Students, it is with great pleasure that I welcome you to the Enko Sandton community. Enko Sandton belongs to the Africa–wide network of 13 schools under the Enko Education banner.
Enko Sandton uses the rigour of international secondary programmes to create a launchpad to the world's best universities. Enko Sandton offers the Cambridge programmes of Checkpoint, IGCSE, AS and A Level. In addition, a student can enroll for one or two courses to enhance a matric result which will then enable the student to take up the tertiary course of their choice. One of Enko Education's signature services to its students across 7 countries is its unique university guidance programme: to learn more about it, I encourage you to watch Enko Education's Group University Admissions Manager, Kate Maghlakelidwze's message.
Our campus is Cambridge accredited and boasts a fully equipped, well-prepared and well-managed Science laboratory where students from all over the world come to take the Cambridge Science examinations – even when they study in another Cambridge school. Students of Enko Sandton enjoy what we like to call our family environment, with well-appointed classrooms, an equipped kitchen and a particularly student-friendly chill zone. Our teachers are Cambridge trained, highly motivated and caring. Due to our intimate-size campus, students have the advantage of one on one attention and close relationships with lecturers. As we move into this very exciting age of creation and innovation, a bespoke Cambridge international qualification is the first step to imagining, planning and creating.
Enko Sandton takes wellness and non-academic activities seriously: our 2019 academic offering include options for team sport, physical fitness with an accredited group trainer as well as clubs and societies that are student-led. Because each and every student matters, we provide mentorship programmes to enhance the family atmosphere and diversity of the student population. The quality of an environment can only be truly measured when experienced. Send us a mail, give us a call, come visit us! It may be the start of a long and fruitful relationship.
Radha Pillay 
Head of School
Enko Sandton 
The School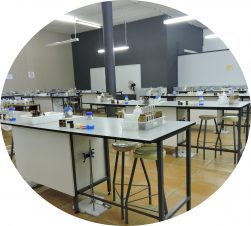 Enko Sandton (Cambridge International  Programmes) is a secondary independent school located at the crossroads of the vibrant districts of Sandton and Randburg, Johannesburg. Enko Sandton offers the Cambridge programmes from Grade 8 to 13 to learners enroling for Checkpoint, IGCSE, AS and A Levels. Cambridge International AS and A Levels are internationally benchmarked qualifications that are widely recognised and valued by universities and employers alike.

 1,400+ Universities

recognise the

Cambridge Accreditation

ISASA Member

(Independent School Association

of South Africa)

up to 20 Students

can choose the

Homestay Program