We have completed 21 projects across 18 African cities since 2013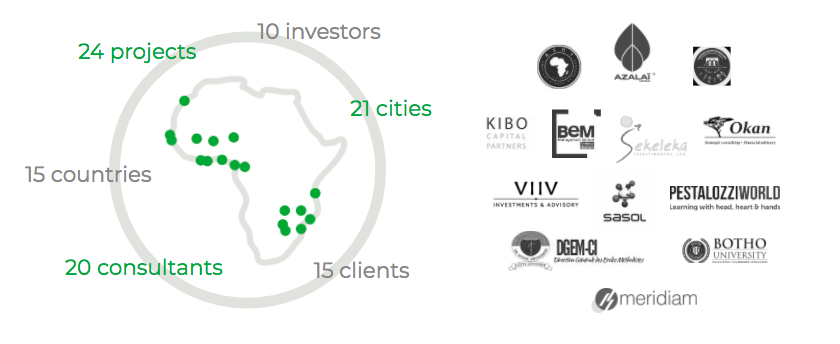 PROJECT'S EXAMPLES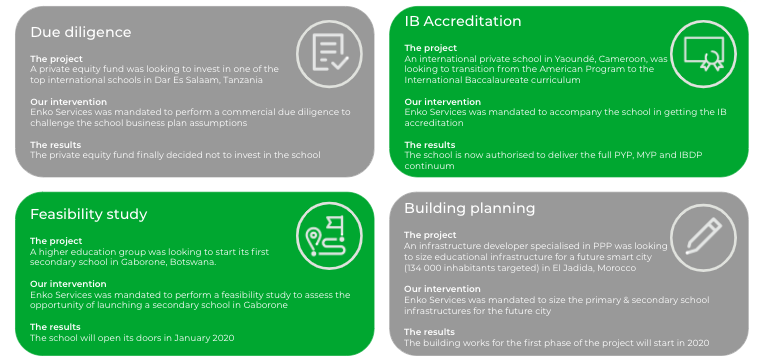 OUR REFERENCES
Our Clients
Our clients include public, private nonprofit and private for-profit K-12 school owners and operators. We also work with providers of ancillary services as well as private equity investors targeting the K-12 industry or real estate investors.
Achieving better student outcomes is the primary objective. Whether you are an educational institution, a foundation, a financial institution looking to invest or a real estate promoter, this is undeniably the ultimate objective.
Having worked with all stakeholders in the educational ecosystem helps our clients think about each situation from all perspectives, including customer needs and market dynamics.