Welcome to Enko Waca International School
Enrolments for 2020/21 academic year are open! Contact us!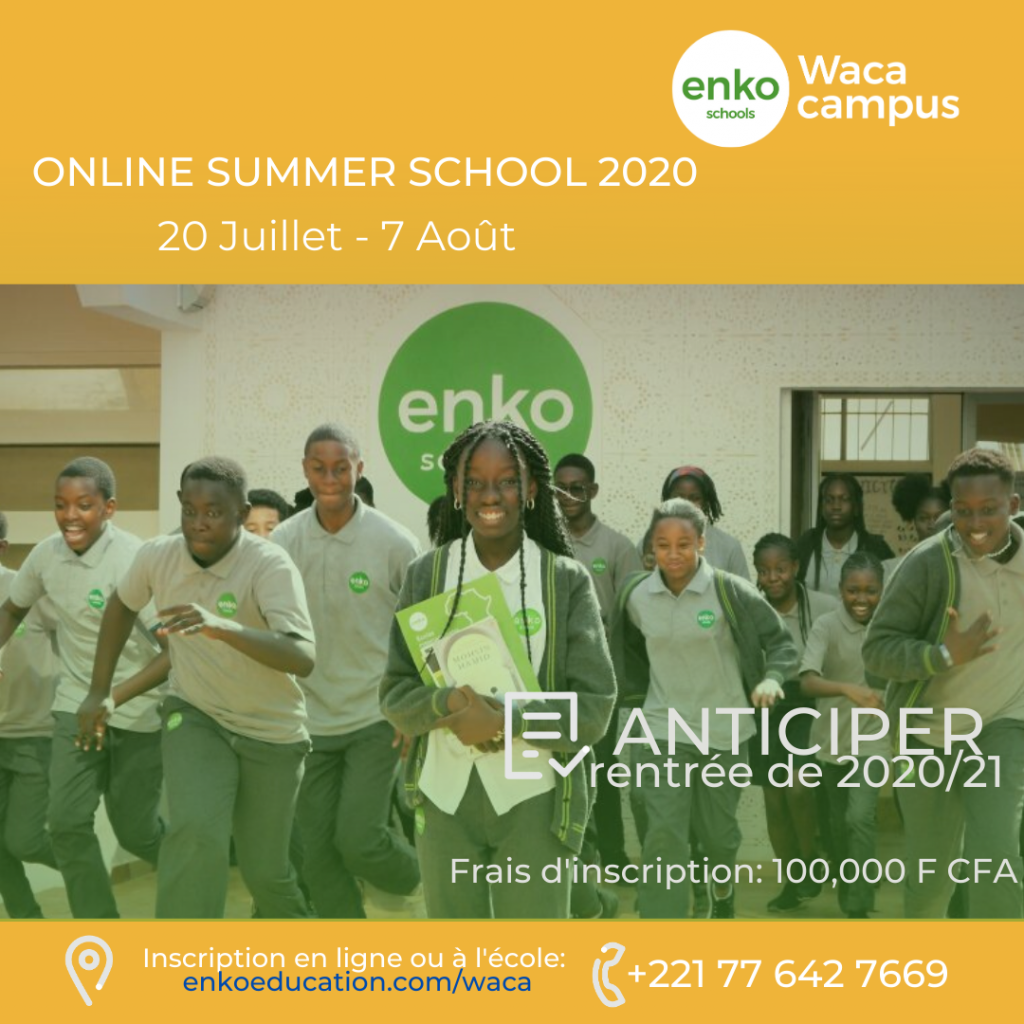 ENKO WACA ONLINE SUMMER SCHOOL 
We will be offering online summer classes for our students, new students and external students from Grade 6 to Grade 12 (6e à Première).
Subjects covered are Maths, French, English, and Sciences.
Parents are invited to register online!
Welcome message from the head of the school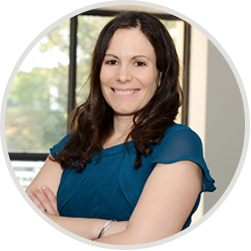 Dear Parents, Guardians, and Prospective Families,
Welcome to the website of Enko Waca International School (formerly West African College of the Atlantic), a school with over 20 years of excellence offering the first bilingual International Baccalaureate Diploma in West Africa.
Our quality international education attracts students from around the continent and the world. We are a day school operating grades 7 to 13 and our motto, started by the founder of the school, Mrs. Danielle-Louise Hill, back in 1996, has always been to create "citizens of the world". Our students achieve stellar results on their International Baccalaureate Diploma Programme exams and go on to attend the world's best universities. Our alumni are comprised of graduates from Harvard University and Columbia University among others, and our alumni have won prestigious full IB scholarships such as the one offered by the University of Reading in the UK.
It would be my pleasure to welcome you for a visit to our school and see first hand the quality of education we offer at Enko Waca International School.  You will be able to observe our engaged students as they work with faculty and staff to become the future leaders of their continent and the world. Please stop by or schedule a visit today.
Ariane Baer-Harper,
Head of School of Enko WACA International School
The School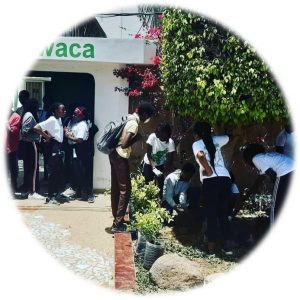 Enko Waca International School (Formally The West African College of the Atlantic (WACA) / Lycée International Bilingue) is a bilingual, secular and mixed school which opened its doors in 1996 in the neighborhood of Ouakam with the ambition to offer its students a bilingual education with an international perspective. As of 2018 it was acquired by Enko Education and is now Enko Waca International School.
.

292 Students
1st IB School in Senegal

Created in 1996