VIRTUAL OPEN DAY 
Enko Botho is organizing its second Virtual Open Day. It will be held on Saturday, 19th September at 10 am on Zoom. This event is open to all: parents, children, teachers… We have prepared a rich programme to introduce you to our school, our curriculum and give you an insight into the quality of teaching in our school. Make sure you register to be part of this amazing event.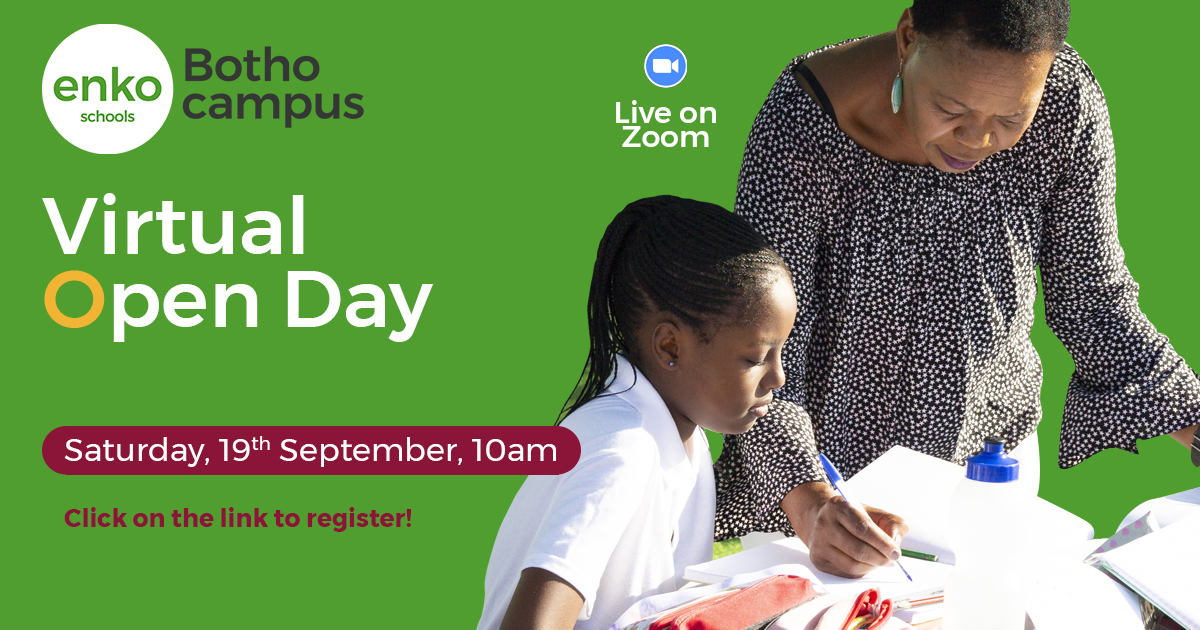 SCHOLARSHIP DAY 
Enko Botho Campus scholarship day has been postponed. We will announce a new date and time soon. We encourage all interested parents to schedule an entrance exam at the earliest time as this is a prerequisite for the scholarship.
When: TBC
Time: TBC
Where: Plot 60114, Block 7 near BQA, Gaborone
A new date and time will be confirmed soon. All parents that had booked a seat will not need to register again. For more information please contact us on the following details – email: botho@enkoeducation.com or tel: 363 5419 or 75 943 937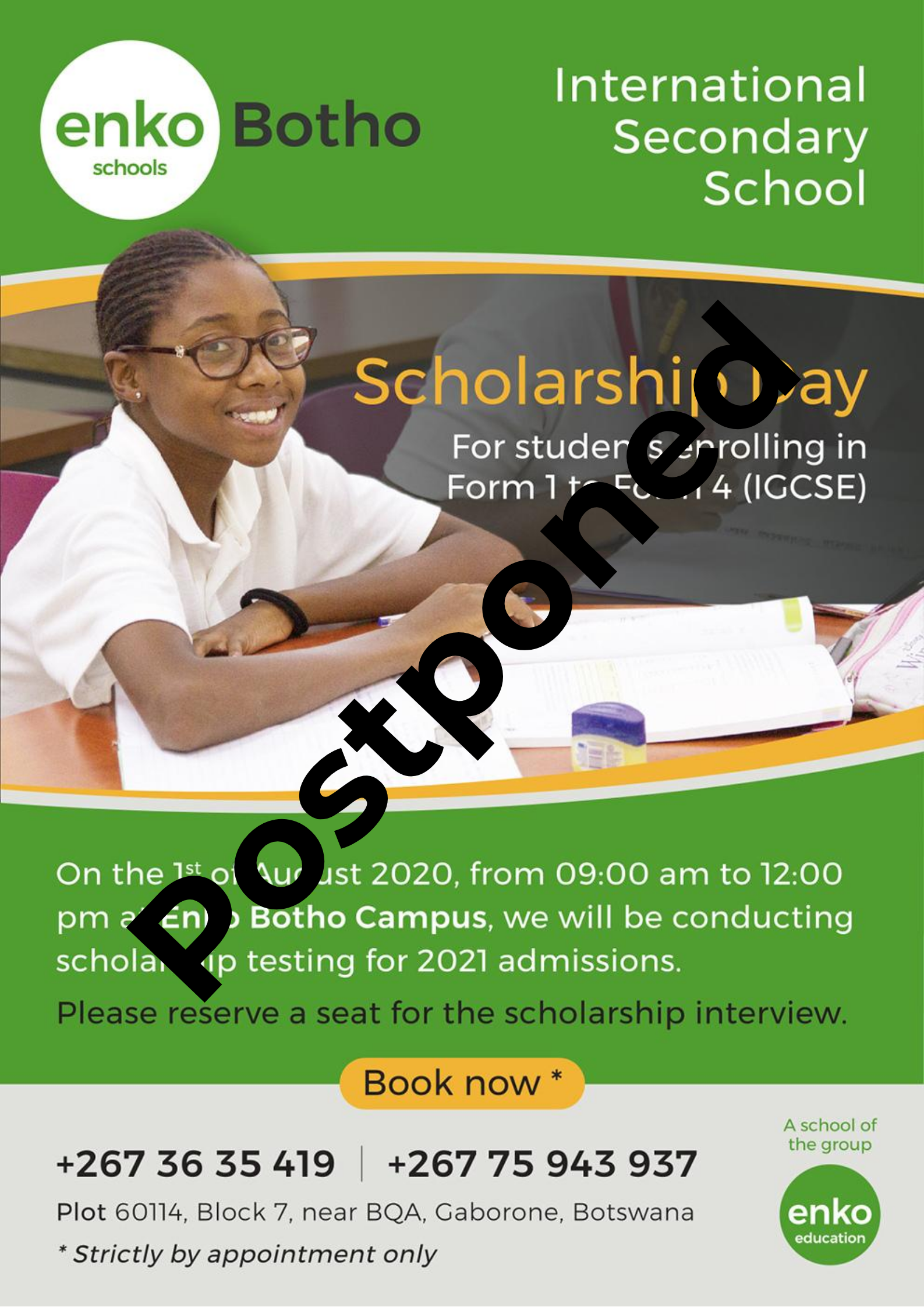 School start date: January 15, 2020.
Grades: Form 1, Form 2, Form 3 & Form 4 (IGCSE)

Internationally recognized qualification

Individualized learning environment
24 students/class maximum