The School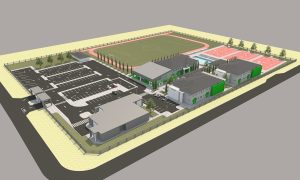 Enko Botho Campus: the launchpad to the world's best universities.
Enko Botho Campus is an African international secondary school. It combines 2 of the world's most prestigious curricula in a 6-year programme, namely the Cambridge Assessment International Examination Programmes (Checkpoint, IGCSE) in Form 1 through Form 4, and the International Baccalaureate Diploma Programme in Forms 5 and 6.
Enko Botho combines international curricula with an optimal learning environment to ensure the social, cultural and moral development of each student, as well as the best preparation for admissions to top universities worldwide.

School start date: January 15, 2020.
Grades opening: Form 1, Form 2, Form 3 (1st year of IGCSE)

Internationally recognized qualifications
Cambridge IGCSE  and International Baccalaureate 

Individualized learning environment
24 students/class maximum