Enko Education
A school of the Enko Education network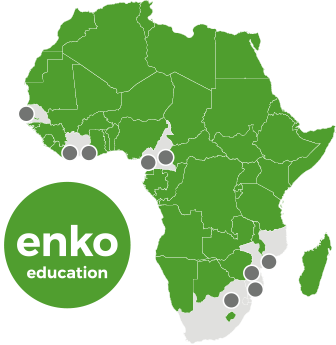 Enko Education is a fast-growing network of African international schools, increasing access to the world's best universities for learners across Africa.
Enko Education has developed an innovative model. Our programmes lead to globally recognized and sought after qualifications. We are able to offer those at a fraction of the cost charged by other international schools in Africa. Furthermore, Enko learners are supported in their higher education applications through our university guidance programme. It supports them in  selecting the right universities and then securing both admission and financing for their studies. We offer an outstanding learning experience striving to educate our learners with Africa at heart and the world in mind.
Enko Education's model is showing impressive results with learners joining top universities like Yale University (USA), Sciences Po (Fr), the University of Toronto (Canada) and many more.
With 12 schools across Africa, Enko Education aims to open 30 more schools in at least 20 African countries over the next five years. Several international financing institutions, including Proparco, I & P, Oiko Credit and LiquidAfrica, support Enko Education's ambition.

12 Schools

7 Countries

1300 Students
Welcome Message
Welcome message from the head of the school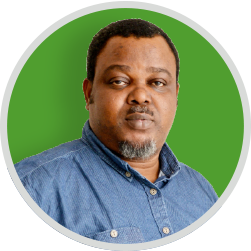 Dear Parents, Guardians, and Prospective Families,
It is with great delight that I welcome you to the website of Enko La Gaieté International School, the first school among the Enko Education network of schools.
We are proud to be one of the few leading schools in Cameroon and the rest of Central Africa offering quality international education from grades 7 to 13. As a day school, we are passionate about grooming the next generation of individuals that will shape the future.
Our teaching and learning is guided by the Cambridge International Examinations curriculums and International Baccalaureate Diploma Programme curriculum. As we aim to prepare learners for studies in the best universities in the world; we see a combination of Cambridge Lower Secondary and Cambridge Upper Secondary as a strong foundation for the International Baccalaureate Diploma Programme (IBDP). The IBDP is held in highest regard by top universities in the world.
The actualization of our mission is measured by the successes of our present and former students. You hear our voices in top international summer programmes and in the hearts of the campuses of universities of Toronto, SciencesPo, Yale, Ottawa, ALU, Hult, and many other great universities in the world. When our students graduate, they join a growing international network of high achievers and considerate global citizens.
At Enko La Gaieté International School, we are aware of the difficult process of choosing the right school for your child. Beyond perusing our website for the information you may need, I invite you and your child to visit our school to observe how lessons are delivered, take part in the open and respectful nature of teachers-students relationships, meet the programme coordinators, and have a friendly chat with me.
Come and join a school that puts students at the centre of teaching and learning.

Head of School
Enko La Gaieté International School
Faculty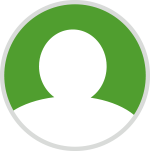 Garth TONYE BIAGA
Personal Assistant to Head of School & CAS Superintendent
Garth holds a bachelor's degree in Fine Arts and Performing Arts from the University of Yaounde 1. He has been working in the private education sector for the past 8 years. He also holds the position of the CAS Superintendent of Enko La Gaieté because of his love and passion for creativity, activity and service.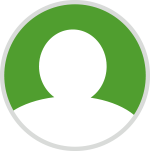 Veronica AGOGHO
IBDP Coordinator
Veronica holds a Bachelor's degree in Education (Biology) and a Master's degree in Education (Curriculum Studies and Teaching). She is a category 1 certified IB teacher and an IB Examiner. She has been teaching Biology and Human Biology for 16 years and since 2014, she has been teaching Biology at standard and higher levels in the IBDP. She currently serves as Homeroom Teacher for DP2, Head of Experimental Sciences (Group 4) and Assistant IBDP Coordinator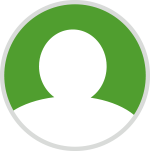 Coleens NYENGKA
Mathematics Teacher
Coleens holds a Bachelor of Science in Mathematics (with honours), and has 19 years of teaching experience. Has been a CGCE A/L Maths examiner for 18 years, and currently teaches mathematics in both the Cambridge and DP programmes.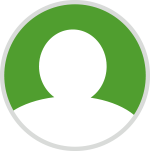 Emmanuel NAVTI VERNYUY
History teacher & Global citizenship teacher & Epistemology teacher & Geography teacher
Holds an MA in History of International Relations from the University of Yaounde I, Cameroon. Has been teaching for four years and currently teaches History, Geography, Epistemology and Global Citizenship for the DP and Cambridge curricula at Enko La Gaieté International School.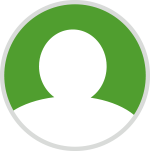 DZANGBA PROSPER AKEH
Business Management & Economics & Enterprise & Geography Teacher
Has 15 years of cumulative experience including 9 years of teaching Economics, Business and Management; and is an examiner for Economics 725 at the GCE A/Levels. After secondary and high school certificates he did a distance learning course with the British college of professional management and earned the International Honours Graduate Diploma (HND Equivalence) in Sales and Marketing Administration.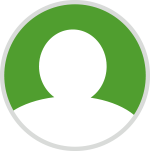 NGUM SYLVIA CHEMUANGUH EPOUSE EBUNE
Biology & Integrated Science & Home Economics Teacher
Holder of BSC in Biochemistry, she has had extensive experience in the classroom for 11 years. Driven by her passion and quest for knowledge, she decided to extend her strengths in teaching Biology and Human Biology in the class of Form 4 at the New Century Secondary School Yaounde. Her journey with the Cambridge and IBDP is to set a solid plinth for all students to make it big in their respective careers.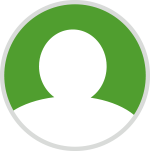 Amos MUMELEUH
Physics Teacher & IBDP Examiner
Holds a BSc. in physics from the University of Buea. Has been teaching for 11 years. CGCE A level Physics examiner. Superintendent of physics A Level Practical Examinations. Currently teaching physics for the DP and Cambridge Secondary 2 programmes and works at Enko La Gaieté International School for the past 2 years.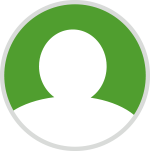 Peter TAN
French A: Literature & IB Examiner
Category 1 certified IB teacher. Elected as IB Teacher of the month in March 2016. Received recognition for professional excellence from Head of School, during the academic year 2015/2016. Teaches English B, French B, French A Literature at Enko La Gaieté International School Yaounde. Has been teaching for 24 years.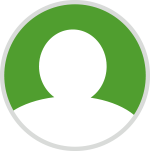 Herbert Tala MAFAIN
Business Management & Economics & Enterprise & Geography Teacher
Holds a Diploma of excellence in ICT / Computer science. Has 12 years of teaching experience. Has been a CGCE O/L Computer science teacher for 3 years. Currently teaches ICT, doubling as the IT technician of Enko La Gaieté International School.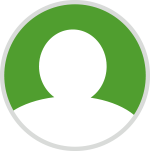 Vanessa YADJANNI
French Teacher
She started teaching the French language in 2011 at College ETEUDEM <Le Reveil> located in Ndog-bong, Douala. She was in charge of teaching French fundamentals (parts of speech, grammar, writing, spelling…) to students of the first cycle of the national system of education (5eme to 3eme). Later on, she taught French literature combined with syntactical aspects of French to the first class of the second cycle (2nde A). She now teaches French and Literature for both the Cambridge and the IBDP at Enko La Gaieté International School.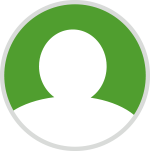 Felicite ENOW
French Teacher
She has about seven years of experience in teaching English Language and Literature in three regions of Cameroon. Presently handling the delivery English Language and Literature for both the Cambridge and the IB Diploma Programs.