welcome to enko education,

African International Schools
Cambridge Secondary 1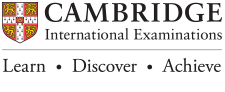 Click to access Cambridge International website. 
Cambridge Secondary 1 is typically for learners aged 11 to 14 years. It gives schools a flexible framework for developing skills and understanding in English, English as a second language, mathematics, and science.
Appropriate and relevant internationally, Cambridge Secondary 1 has been designed to be culturally sensitive. It includes top-quality teaching and assessment resources appropriate for teaching and learning in local and international schools.
Curriculum 
Cambridge Secondary 1 offers schools a flexible curriculum that can be developed to suit their needs.  There is a curriculum framework for each subject – English or English as a second language, mathematics, and science – providing a clear teaching structure.
It is a good choice for students entering from the national curriculum as each school can tailor subjects to suit students' needs. Each curriculum framework is designed to engage learners in an active and creative learning journey.
Yearly assessment in the core curriculum are available from Cambridge and provide a valid internal assessment of knowledge, skills, and understanding of English, mathematics, and science.
 Cambridge Secondary 1 Checkpoint is a diagnostic testing service that helps learners by giving comprehensive feedback on their strengths and weaknesses in each subject area. It is taken at the end of Cambridge Secondary 1; tests are marked in Cambridge and each learner receives a statement of achievement and a diagnostic report.
Cambridge Secondary 1 is a foundation for progression: it provides excellent preparation for Cambridge Secondary 2 and other educational programmes.