Build and challenge your job everyday
Join an inspiring and caring team in a casual atmosphere
We are building the largest network of African international schools. We increase access to high quality education and to the world's best universities for African learners. We enrich the educational landscape and offer them something new. At Enko Education, we dare opening new possibilities: we are pioneers.
We have a deeply-rooted entrepreneurial mindset: we start, we learn, we improve. Each day at Enko Education brings new adventures, responsibilities and opportunities to grow. It is a whirlwind of discoveries and challenges. Following our passion, we go the extra-mile and constantly explore beyond our scopes of expertise.
Come as you are and add your touch to our diverse team. We share values (always) and cookies (regularly). We look out for each other in a frugal and casual environment. Alone we are smart, together we are brilliant.
Work in Our Schools
Work In Our Schools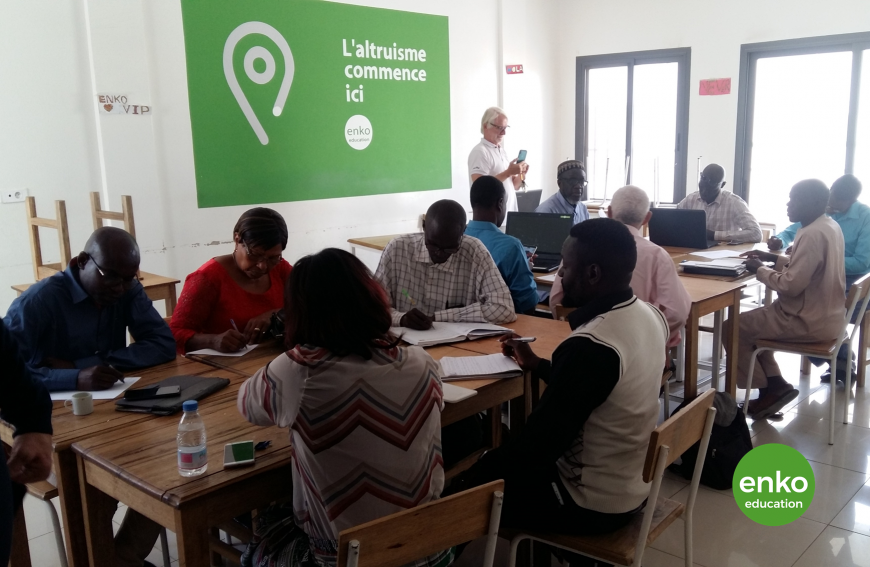 Enko Education teachers and staff in schools benefit from extensive professional development.
Our Heads of Schools come from all over the world (Canada, France, Germany, United States, Nigeria, India). All of them have vast international experience in education. They are responsible for teacher training.
In order for the schools to be accredited by Cambridge International Examinations and the International Baccalaureate, our teachers must be certified by those organizations. Therefore, they benefit from up to 100 hours of annual training.
Work in the Central Office
Our Central Office is in Sandton, the team is growing, one bright mind at the time.
We have lunch together at least once a week and every Friday we share breakfast. We go beyond our own responsibilities to support our team mates.
Intrigued? Excited? Find your next adventure in our open positions!