How to spend Christmas productively as an African student?
Dear students, school's out and Christmas is here! After spending months of assignments, exams and stress, here comes one the best periods especially in Africa where Christmas is celebrated with a great pump. Spending quality time with your family, having fun, relaxing and enjoying a lot of African delicacies… that's what Christmas is all about. In such a festive atmosphere, keeping up with your studies and being productive becomes difficult. You might want to throw all your books away. But how about combining business with pleasure? Here we provide you a list of meaningful things to stay productive during the Christmas holidays.
1. Evaluate your previous results
After reviewing your results of the previous exams, answer the following questions:
What did I do well?

What did I not do so well?

What will I do differently to have better results?
The answer to these questions will serve as a roadmap to implement an efficient strategy to increase your performance.

2. Set goals for next term
Once you have identified your shortcomings, you must set goals for the coming term. There are two types of goals:
Performance goals:

Here, you want to achieve something, have better marks. For example,

get an A in biology
Process goals:

This type of goal focuses on the processes and answers the question 'how'. Here's an example:

How do I get an A in biology? Goal: do four to five extra biology exercises every morning
3. Learn a New Skill or Language
Christmas holiday is the perfect time to gather new skills that will improve your self-development. You can either look on the Internet or find programmes to teach you the skill you have been wishing to learn, whether it's public speaking, swimming, cooking or learning a new language.

4. Volunteering
Christmas holidays are a good time to help others. Find a cause you care about and look for practical ways to serve others. You can volunteer to take care of the elderly, help out in a hospital or NGO and clean your neighbourhoods.
5. Read, Read and Read
As a student, reading should be one of your favourite activities. It helps in expanding your vocabulary, improving your memory skills as well as discovering new things and cultures. You can find free eBooks in different languages on openlibrary or manybooks. Take at least 15 -30 minutes every day to read and if possible, jot down new words or things you learned.
6. Enjoy Nature
Relaxing while learning … it's possible. There are so many places you can visit in Africa during holidays. If you enjoy the relaxing sounds of waves (helpful when studying), then a treat to the beach is just what you need. But if you are more interested in admiring trees while enjoying the noise of birds, you can go on a mountain hike with friends and family or visit your village to enjoy the cold breeze in the evening.
7. Keep Fit
A healthy body leads to a healthy mind. Maintaining a good routine during holidays will be of great benefit to your health. Follow an exercise routine, watch what you eat and how you eat (especially knowing the amount of food prepared during Christmas holidays).
Now that you know it's possible to stay productive during Christmas holidays, try as much as possible to follow these tips and you will not only enjoy a productive but also fun-filled holiday!
Last but not least, don't forget to have a great time with your family and friends to keep good memories of christmas.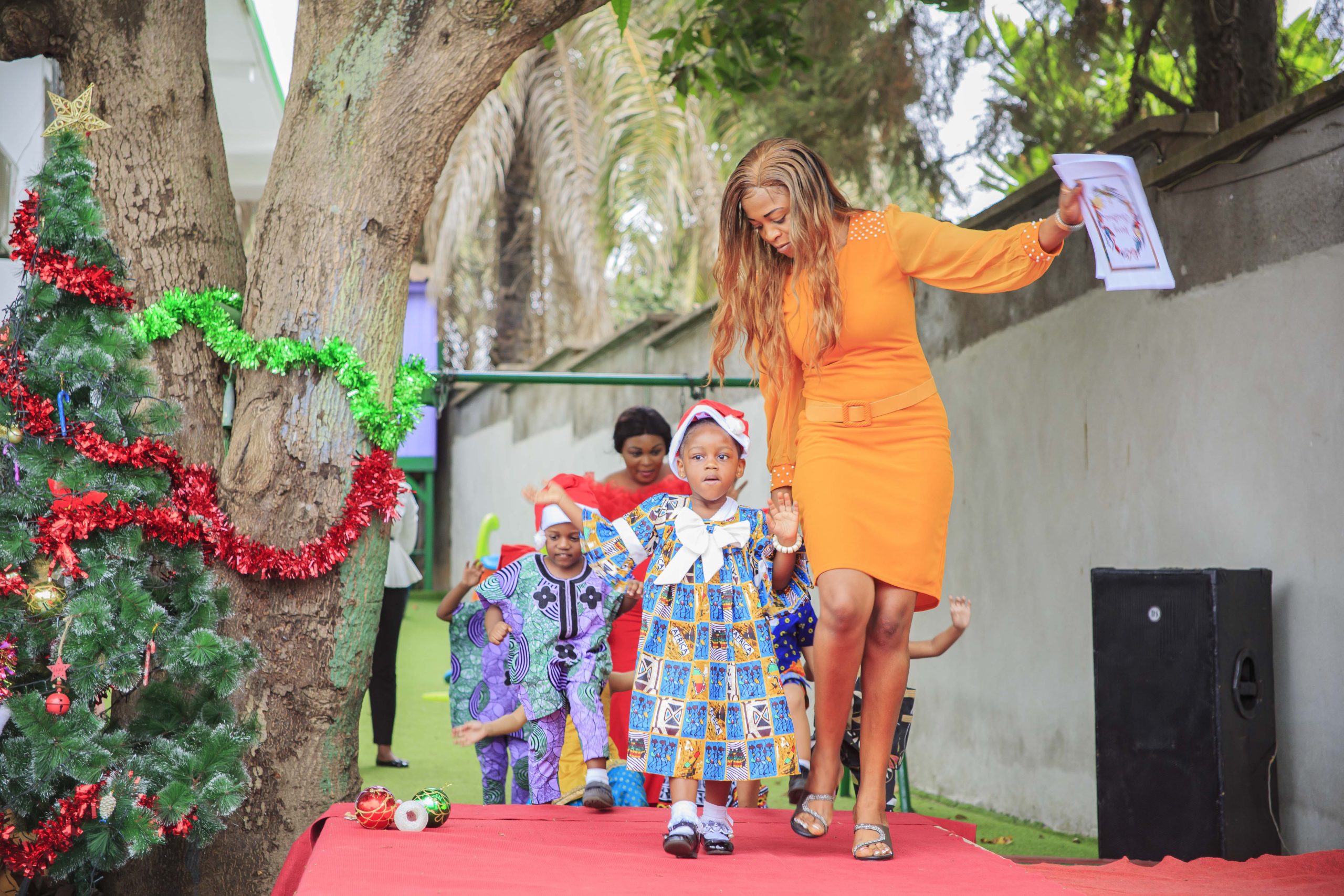 Happy Christmas!
FAQ
How can I stay productive at Christmas?
Evaluate your results of the previous term to identify the areas to improve and set learning goals. Stick to a routine but also engage in self-development activities such as learning a new skill and volunteering.
How can I enjoy Christmas on my own?
Connect with your family and friends

Treat yourself

Write a goal list for 2023

Learn new skills such as swimming, photography or baking

Volunteering