welcome to enko education,

African International Schools
IB Diploma Programme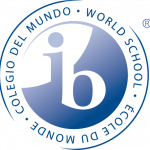 The IB Diploma Programme (DP) is an academically challenging and balanced programme of education with final examinations that prepares students, aged 16 to 19, for success at university and life beyond. It has been designed to address the intellectual, social, emotional and physical well-being of students. The programme has gained recognition and respect from the world's leading universities.

Curriculum
IB Diploma Programme students must choose one subject from each of the five groups (1 to 5), and a sixth subject either in Group 6 or in one of groups 1 to 5.
Studies in Language and Literature
Language acquisition
Individuals and Societies
Sciences
Mathematics
The Arts
The Diploma Programme core
The extended essay asks students to engage in independent research through an in-depth study of a question relating to one of the DP subjects they are studying.
Theory of knowledge develops a coherent approach to learning that unifies the academic disciplines. In this course on critical thinking, students inquire into the nature of knowing and deepen their understanding of knowledge as a human construction.
Creativity, action, service (CAS) involves students in a range of activities alongside their academic studies throughout the Diploma Programme.
Assessment
Students take written examinations at the end of the programme, which is marked by external IB examiners. Students also complete assessment tasks in the school, which are either initially marked by teachers and then moderated by external moderators or sent directly to external examiners.
The International Baccalaureate
The International Baccalaureate (IB) is a prestigious diploma, recognized worldwide by the best universities. Students graduating from IB have a better acceptance rate to the world's best universities.
The International Baccalaureate is the new international norm for many universities throughout the world.
Enko Education aims at offering the International Baccalaureate diploma to all Sub-Sahara African students willing to study abroad
Certifications
To this date the following schools are IB – authorized as IB World Schools:
Enko La Gaieté International School, Yaoundé, Cameroon
Enko Nyamunda International School, Abidjan, Cote d'Ivoire
Enko Riviera International School for the International Baccalaureate (IB) Middle Years Programme
Enko John Wesley International School for the International Baccalaureate Diploma Programme
Enko Bonanjo International School for the International Baccalaureate Diploma Programme
IB World Schools share a common philosophy—a commitment to improve the teaching and learning of a diverse and inclusive community of students by delivering challenging, high quality programmes of international education that share a powerful vision.