Enko teachers recipients of full ride scholarships at the University of the People's M.Ed. programme!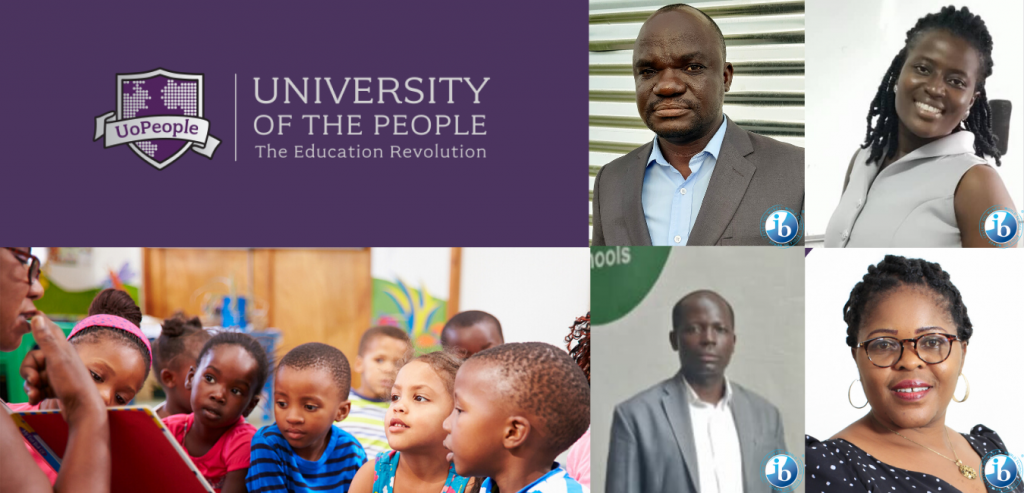 In 2018, the International Baccalaureate partnered with the University of the Peopleto create a renowned graduate program for teachers from all around the world. In order to maximize access to their course, the International Baccalaureate decided to give away scholarships to a maximum of 20 applicants every year. We are proud and happy to announce that 4 of our Enko teachers got the famous scholarship this year, thanks to their commitment for teaching.
Congratulations to:
This year, the IB received over 100 applications coming from 18 African countries. Out of the 20 teachers who were awarded the M. Ed. Scholarship, Enko Schools were among the most represented institutions. 
When asked why he applied for the M. Ed. programme, our committed teacher from Mozambique, Silvanos Mapako replied "for personal professional development."  In fact, this opportunity also opens career development doors for our teachers. As Mr. Mapako put it, he "will be able to share [his] knowledge within our fast growing network of schools."
As stated on the IB's website, the aim is for "teachers and educational administrators to advance their knowledge and careers regardless of where they live or how much they can afford." As such, they've decided to grant these scholarships only to "applicants with a lifelong goal of serving their community and educating others."
In her application, pathmaker Boma Nde Mercy Matie from Enko La Gaiete Campus in Cameroon added, "looking at the IB mission statement, the learner profile and the approaches to teaching and learning, I believe that if students have access to such a holistic and quality education with qualified teachers, Africa will be a better place by 2035. I want to be part of the dream, I want to be one of those to engage in bringing such quality education to my country and continent". 
Munoh Ajeck, University and Guidance Counsellor at Enko Bonanjo Campus, stated she "needed this training so as to properly prepare students not only to achieve excellent grades but as Dewey posits 'to prepare them for adulthood and their contribution to society.'" As a caring teacher who thinks about the long term consequences of her teaching, this is her chance to adapt current trends in education around the world, such as "competence based education" and the local mindsets and perspectives to mold the pathmakers of tomorrow. As she put it, "this degree will improve my teaching skills, make me an effective teacher and a coach to other teachers in our community, so that we can all raise  lifelong learners that will contribute positively to our society." 
The entire Enko Education team is extremely proud of all its teachers and wishes the scholarship awardees luck in their new endeavors! We are all learners and our teachers' achievements further shows the importance of unlocking our potential, despite our age, location, gender, etc.
Make sure to follow us on Social Media to stay posted on our presentation of our teachers!