Achieving Gender Equality in the Education Industry
Nowadays, the issue of inclusion and diversity is increasingly present. It has become a goal for many governments and companies across the world. There is one sector where gender and race equality is particularly important: education. Indeed, it is through education that we train, educate and teach the new generations to deal with each other and to become balanced people. Yet, how can we claim to be in a world where diversity is promoted when women are put on the back burner? 
Giving women educators a voice for International Teachers' Day

To address this issue, Enko Education, a network of African international schools, organized a webinar for International Teachers' Day: "Calling on all women educators". The objective of this roundtable was to show how leading cutting-edge education networks can attract and empower women. The panel was made up of prominent figures in the education sector (all women of course!): Proserpina Dhlamini-Fisher, Founder and CEO of Educational Aspirations & IB World Schools Senior Manager; Uzo Agyare-Kumi, Dean of African Leadership Academy; and Radha Pillay, Director of Teaching and Learning at Enko Education.
What is causing this underrepresentation of women in education? 
According to UNESCO, only 30% of teachers in Sub-Saharan Africa are female. This is the lowest percentage compared to any other region in the world. For instance, in South Africa, despite the changes in law and policy over the years (such as the positive discrimination law and the Commission for Gender Equality, created in 1996), only 22% of principals are women. And out of 26 public universities, only 4 have female Vice Chancellors. This can be explained by several factors: wage discrimination, fewer employment choices for women, and bad treatment of child-bearing age women. 
There is also the concern of the cost of studies: this still represents a barrier for some families who cannot afford to pay for a long higher education. Also, in many countries, girls are not encouraged to pursue STEM careers (STEM stands for Science, Technology, Engineering, and Mathematics). 
According to Uzo Agyare-Kumi, there is still a cultural challenge for the valorization of the teaching profession that is not sufficiently promoted: many people consider that being a teacher is not as glorifying as being a lawyer or a doctor for example. However, we forget that teachers are the messengers of knowledge, and thanks to them we train the youth! 

The vicious circle of lack of female models
The lack of female educators has a snowball effect on many aspects of society: girls will lack role models to refer to and identify with, especially black women educators in Africa, where it is particularly important to recruit and empower local staff. This can be terribly difficult for young girls, especially at an age when we are building ourselves. This will lead to a lack of self-confidence, so girls will find it harder to project themselves and undertake ambitious studies.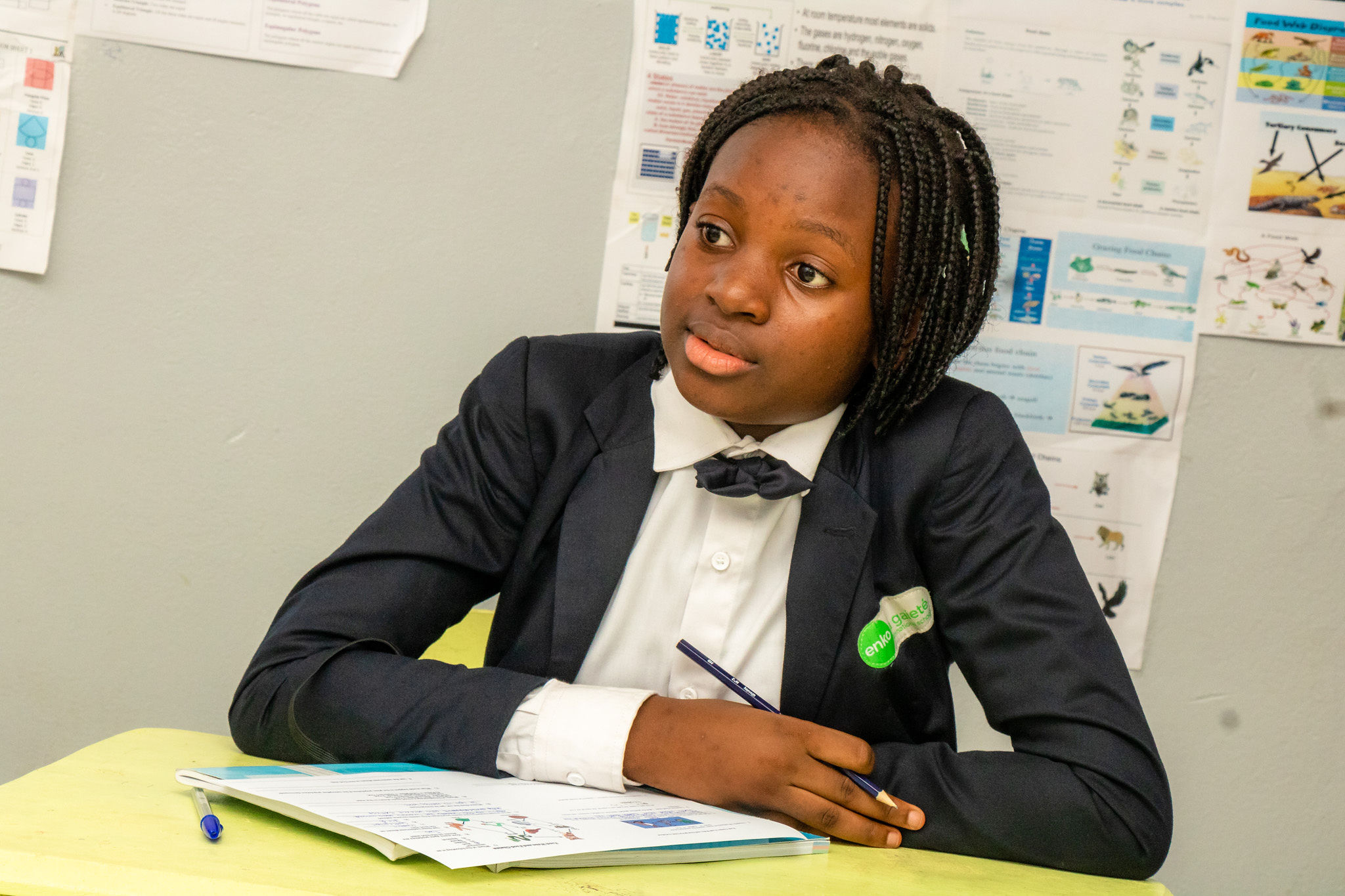 For Proserpina Dhlamini-Fisher, we have to encourage women to become successful educators and become role models, inspirations, and make a difference. This includes giving them self-confidence: many are still afraid to believe in themselves, and thus to apply for the job offers they are courting. It might be a long journey, but until you take your pen and apply for the job offer, you never know if you can make it. Fake it until you make it!
It's time to act on the empowerment of women teach
ers!
Educational institutions have a key role to play in the professional training of women educators, "It's one thing to recruit and hire female educators but if you're not offering proper Professional Development and Mentoring to help them on the journey, you'll probably lose them along the way." This involves recruitment campaigns and marketing to attract more female profiles: Enko Education has set up a massive recruitment campaign. Last year, only 30% of applicants were women, this year the objective is to recruit 60% of women! 
Having more women educators will contribute to shaping education worldwide and reduce gender equality in many business fields. To this end, educational organizations and schools must empower, encourage and support women from the application process until the professional management training. Men also have a role to play, by being aware of the situation and helping to fight!