Education can get Africa booming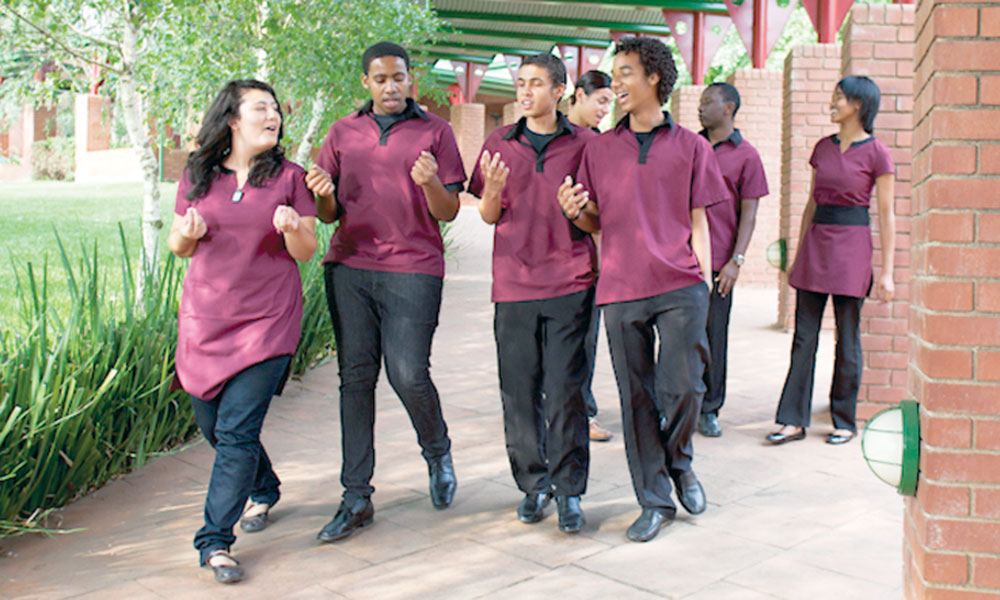 KAMPALA, Uganda – Education is one of the major keys on the verge of unlocking Africa's bloom.
Looking at several educationists on the continent, including the institutions and philanthropists, there is a great hope for curbing heavy dependency on foreign expertise and exploiting the continent's immense potential in human resources.
The expectation here is, Africans should be able to efficiently manage their resources with exceptional leadership to propel Africa's future economic development.
However, it is important that the educationists offer or sponsor the rightful courses which are relevant to the global trends to empower the African human resource to compete productively in the labour market globally.
Roni Madhvani, the Director of Madhvani Group believes that science courses are the key ingredients for innovation, and the scientific and technical building blocks of any economy.
"Education is one of the major determining factors of any nation's economic growth and for Africa and Uganda in particular. It should be steered to innovation empowerment," he said.
The Madhvani Foundation is a Ugandan education philanthropy under the Madhvani Group, which has been running for 12 years now.
It has sponsored over 2000 Ugandan students to Ugandan universities to bridge demand in the labour market, but with a focus on science and technical expertise.
It is also necessary to note that brain drain is one of the major challenges Africa is facing. For this reason, some educationists have employed conditions that would restrain it, but for how long this can be done is an issue in itself.
Egypt-based Qalaa Holdings, an investment company with interests in Africa and Middle East, identifies education as one of the driving forces that will cause Africa to boom.
Qalaa believes this is Africa's time amidst growing economic and political stability, a wealth of natural resources, trends towards urbanization and the lion's share of the world's non-cultivated arable land and more.
It has therefore prioritized education as a corporate social initiative where scholarships are given annually to Egyptian university beneficiaries to study in the best universities in the world.
However, they have attached a condition where the beneficiaries are required to return to Egypt upon completion of their courses.
Qalaa Holdings Co-Founder and Managing Director Hisham El-Khazindar stresses the role of the private sector in reforming education in Africa.
"The Qalaa Holdings Scholarship Foundation is an extension of our belief that the private sector must help lead positive change in Africa and Egypt specifically. By investing in the graduate education of 138 of Egypt's brightest young scholars over the past 9 years, including this year's class of 17 scholars, we are investing in the future development of the country as these young men and women are required to return to Egypt upon the completion of their various Masters and PhD programs," he said.
While the private sector has mainly focused on university sponsorship, I think that it is necessary to groom human resources from its early stages of career development which is usually secondary or high school level.
There is an argument that leaders are made and not born! And a young Ghanaian entrepreneur has proved this.
Fred Swaniker, with a passion for solving social problems, believes that many of Africa's predicaments boil down to a lack of adequate leadership.
To help change that, during the last seven years he has focused his energy on the creation and development of an elite pan-African secondary school aimed at fostering the next generation of leaders and entrepreneurs.
The African Leadership Academy (ALA) opened in January 2008 in the outskirts of Johannesburg, South Africa, and currently has over 300 students from over 35 countries, some of these include Algeria, Botswana, Burkina Faso, Burundi, DRC, Egypt, Ethiopia, Gambia, Ghana, Ivory Coast, Kenya, Lesotho, Liberia, Madagascar, Malawi, Mali, Mauritania, Morocco, Mozambique, Namibia, Nigeria and Rwanda.
Other countries are Sierra Leone, Sudan, Tanzania, Tunisia, Uganda, Zambia, and Zimbabwe, in addition to South Africa.
Investing in Education is definitely a shining torch which Africa should lift even higher to be able to tread the paths of great challenge of poverty, disease and illiteracy.
Like the saying of a great fallen hero, Nelson Mandela "Education is the most powerful weapon which you can use to change the world"
Primrose Kiberu
Client Services Manager
WMC Africa
By Primrose Kiberu, Sunday, June 28th, 2015