How Enko Education is implementing Distance Learning for closed schools
Due to the Coronavirus outbreak, many Enko schools had to close. Find here the list of the Enko schools closed at the present time. 
Prior to closing, Enko schools have made sure to collect all parents' contact details to keep them informed during the closing, and most importantly, to organise distance learning for the students. Academic resources will depend on the age of the students and their available digital materials. Schools took specific measures to provide homework and materials for students who do not have a good internet connection at home. 
Enko Education's distance learning plan aims at ensuring continuity in providing high quality education, and avoiding any academic gap for students.
What has been done? 
Schools have established two forms of communication with parents and students

: email, Zoom, Google Classroom, Ed-admin and consistently use them

A distance learning timetable is created by all schools

to be shared with parents and students

Google Classroom and Zoom accounts

have been set up for all schools

All Enko teachers have been trained

on how to use Google Classroom and Zoom (see pictures below)

Schools are updating families daily with educational resources

(email and/or Google Classroom)

Some classes are given online in video (see video below)
Schools will provide assignments

to parents and students with clear deadlines and instructions on how to hand back the work on those platforms. Work will be graded there.

Schools are constantly tracking the work teachers are giving and receiving

through weekly reports and regular checks on the platforms.
Schools offering IB and/or Cambridge curriculums are in constant communication with the IBO/Cambridge for online distance learning resources.
For more details about how Enko Education is implementing distance learning in your school, please contact your school's administration directly. 
Online video teaching at Enko Riviera Campus, Abidjan, Ivory Coast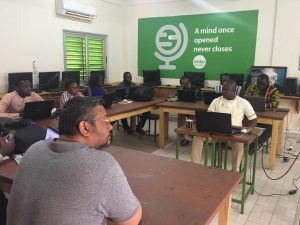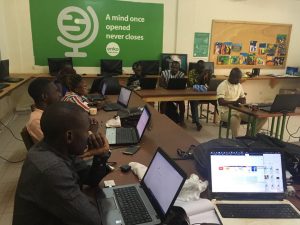 Enko Ouaga Campus teachers receiving training for Google Classrooms in Ouagadougou, Burkina Faso